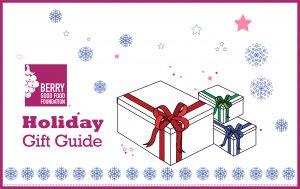 As 2017 comes to an end and we reflect on the progress that our young nonprofit has made this year, we couldn't have done it without the invaluable support of hundreds of friends in our sustainable food community. Whether you spoke on a Future Thought Leaders panel, manned a food station at Berry Good Night 100, signed up for one of our cooking classes, bought a ticket to one of our restaurant partner dinners, dedicated your time and energy as a volunteer, or simply shared the love on social media to spread the word, we thank you for advancing our mission of equal access to local and sustainable food.
For this year's holiday gift guide, we want to shine a spotlight on a handful of community partners who are dedicated to strengthening our local food system and bringing innovation to the challenges we face.
Please consider supporting these amazing entrepreneurs this holiday season. We look forward to seeing you in 2018!
For more gift ideas, check out the 2016 list.
A LIFETIME "AGVOCATE"

Nicolina Alves, a self-described "AGvocate," was a panelist for our "Behind 'Farm to Table': The Labor of Farming" discussion in November 2017:
"I am dedicated to finding ways to start educating kids about agricultural production at a younger age. Schools barely scratch the surface on teaching agriculture—but it is science; it is technology. Whether they are going into farming or not, our youth need to be thinking about the food that they eat and how it gets to their plate. This is my soapbox and my life's passion."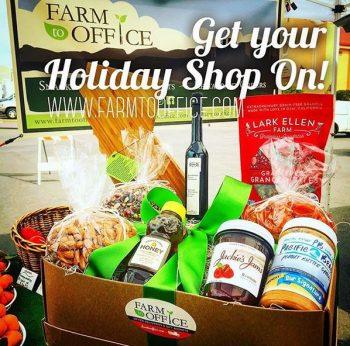 Nicolina and Jeff Alves grew up on family farms in California and met in high school through a leadership group called Future Farmers of America. They sell their Terra Bella Ranch organic produce at San Diego farmers' markets and recently launched the venture Farm to Office, which specializes in delivering local farm items to businesses for healthy snacking throughout the day.
On their website, click on "Delicious Gifts" for a variety of gift box options ($32-$95). Why not pick up a box of goodies for your own family this holiday season? Shipping available throughout the U.S.
THE ACCIDENTAL FARMERS

With military and business backgrounds, Stepheni Norton and Michael Lesley bought their home in National City in 2012 with no intention of becoming farmers. But when Stepheni was diagnosed with Lyme disease in 2014, and doctors wanted her to eat organic produce as part of her treatment, they started growing their own. Their backyard project blossomed, and in 2016 Dickinson Farm was born.
Stepheni and Michael contributed Italian Rampicante zucchini for the salad course at the Berry Good Night 100 dinner in September 2017. They only grow non-GMO heirloom varieties at Dickinson since they have lower histamine responses for Stepheni and the fellow patients she provides for.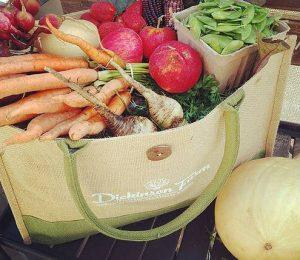 Peruse the Dickinson Farm store for a variety of gift ideas such as a farm to pantry class ($30), an array of larder items (updated every Friday by 9am) like carrot marmalade ($5.50) and pumpkin butter ($5.50), a CSA subscription ($30-$180), or a reusable Dickinson Farm tote bag (see photo) filled with their top picks ($100).
TOAST OF THE TOWN

Epicurean San Diego organizes food and farm tours to some of our favorite places like Wild Willow Farm, Golden Coast Mead, Cyclops Farm, and Wrench & Rodent Seabasstropub (sign up for tours here).
This year they've also put together two gift baskets ($30, $75) filled with local delicacies like Meatmen salami, tuna from Catalina Offshore Products, Pacific Beach peanut butter, and Nibble organic chocolate.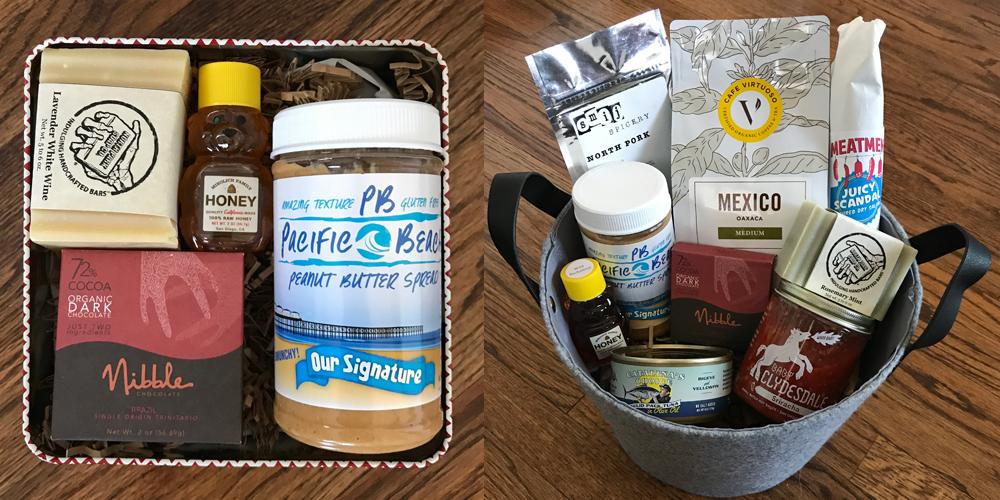 DELIVERING HEALTH AND HOPE ACROSS THE COUNTY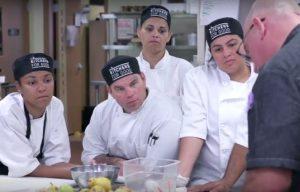 Kitchens for Good, a nonprofit organization and social enterprise in Lincoln Park, solves three problems at once: food waste, unemployment, and food insecurity.
It rescues

surplus and cosmetically imperfect food from farmers and wholesalers.

It trains 90 people annually in a free culinary apprenticeship program that serves those who are experiencing high unemployment rates: formerly incarcerated adults, foster youth transitioning out of the system, victims of domestic violence, individuals with mental health disorders, and individuals with histories of substance abuse. 

It distributes 50,000 nutritious meals annually to local social service agencies that serve food-insecure members of the community like the homeless, low-income seniors, and low-income youth in after-school and summer programs.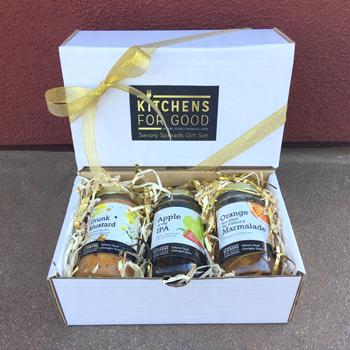 We are honored to work with Kitchens for Good on a variety of events, and it has graciously hosted us and prepared food for two of our Future Thought Leaders panel discussions, "Reimagining Food Waste" and "Behind 'Farm to Table': The Labor of Farming."
Help support their good work by purchasing this 3-piece gift set ($22) of jelly, marmalade, and mustard made with local ingredients.
Want to go a step further and make a charitable donation that will make a real difference in our community? Through December 21st, Kitchens for Good is raising funds to open a second location in North County San Diego. Watch their crowdfunding video and consider a donation this holiday season.
SAVING OUR SOIL
A member of the BGFF advisory board and a speaker on our "Soil Matters" panel in 2016, Ryland Engelhart is a co-owner of the plant-based restaurants Cafe Gratitude and Gracias Madre. He is also a co-founder of Kiss The Ground, a non-profit that educates and advocates about the connection between soil, human, and planetary health. His passion was the inspiration for the book, "Kiss the Ground: How the Food You Eat Can Reverse Climate Change, Heal Your Body & Ultimately Save Our World."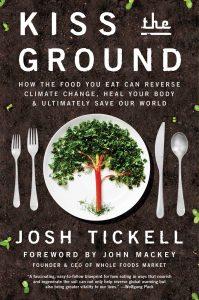 DINING OUT WITH PURPOSE
In December of 2012, Naz Athina Kallel was diagnosed with stage 4 head and neck cancer on the same day she was laid off by her employer of eight years. This momentous challenge got her thinking about what she wanted to do with her life, and in 2016, after a full recovery, she founded Save Good Food.
Naz recovers imperfect food from farmers that would otherwise be wasted and delivers it to chefs who know that the value of food transcends a blemish or two—plus, it allows them to get creative with their menus!
Consider buying a gift card from any of Naz's restaurant clients that are committed to minimizing food waste and supporting our local farms: