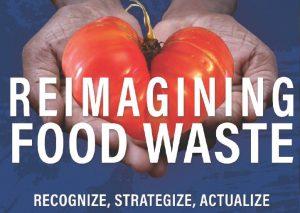 Let's start with some facts:
As Chuck Samuelson, founder of Kitchens for Good, put it in his opening remarks, "We don't have a hunger problem; we have a food distribution problem."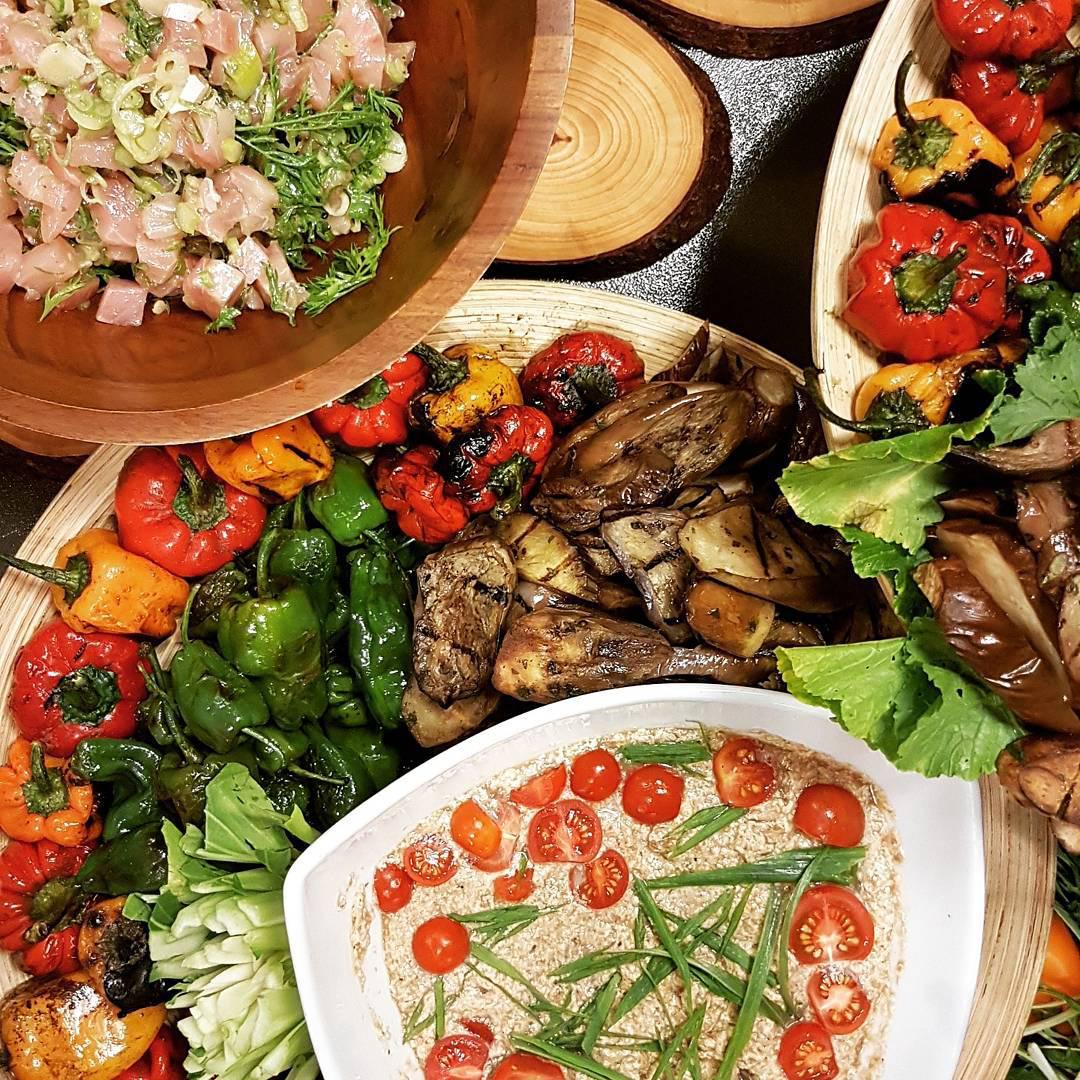 The third of four multidisciplinary panel discussions presented this year by the Berry Good Food Foundation, "Reimagining Food Waste" took place on August 23rd at the Joe and Vi Jacobs Center.
Kitchens for Good turned "ugly produce" and leftover protein that would normally be slated for the trash into an abundant display of food for attendees. They partnered with local chefs Jessica and Davin Waite of Wrench and Rodent Seabasstropub, Vincent Huerta, Isabel Cruz of Isabel's Cantina, and Joanne Sherif of Cardamom Cafe & Bakery to teach student chefs valuable techniques in preparing food from "wasted ingredients," including carrot-top pesto, roasted vegetables, bread pudding from day-old bread, and fish collars.
Besides the ways in which we can all be doing our part to help reduce food waste (tips below), the major takeaway was that food ending up in landfills should be our last resort. Thirty-five million tons of wasted food end up in landfills and only 5 percent of it is currently being recovered. The first step in solving this problem is reducing the amount of food that is being produced but not utilized.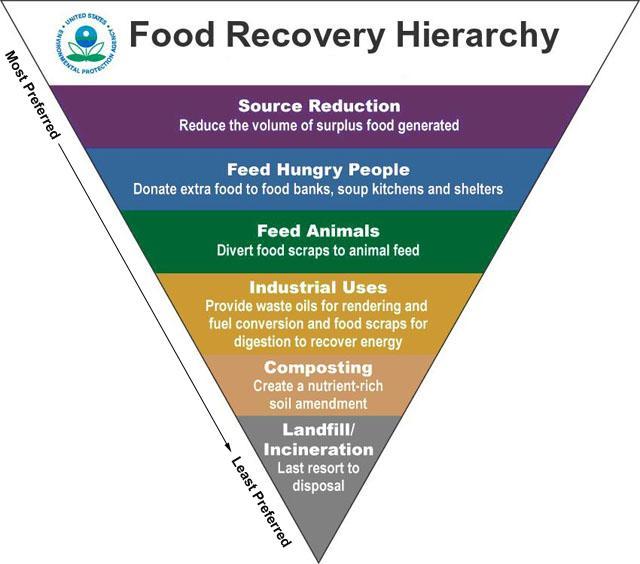 Another major contributor to the food waste issue is "ugly produce." We have been conditioned to expect produce to look pristine. Grocers stack food in bountiful piles at the market; we pick and choose what looks best and leave the dented or bruised pieces behind. Knowing that unattractive produce won't sell, retailers have begun to reject it altogether. If we utilized more of this produce, 266 tons of wasted food could be diverted from landfills.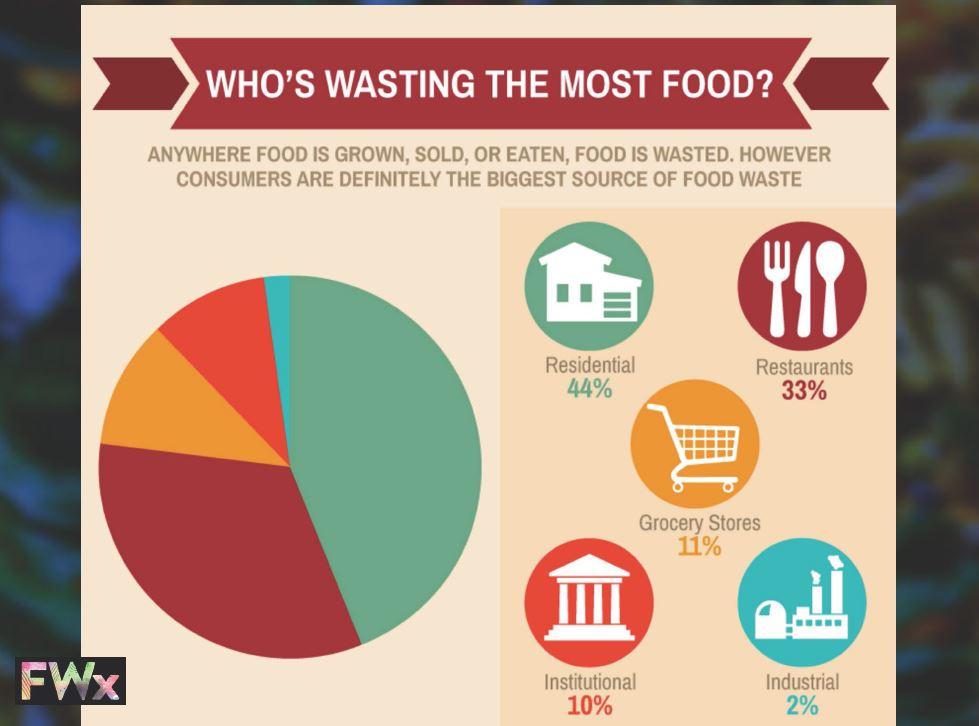 Perhaps the most encouraging part of the event was hearing how all the panelists were working toward eliminating food waste in their own businesses, as well as collaborating with others:
Allie Tarantino, a food dispatcher at Specialty Produce, started Waste Not SD, a food recovery program that takes leftover food from restaurants and delivers it to the San Diego Food Bank.
Organic farmer Noel Stehly uses waste from juice bars as food for his chickens, and leftover fish parts from Catalina Offshore Products as nutrient-rich fertilizer for his crops.
Ylfa Muindi works with San Diego youth to teach them good habits when it comes to waste reduction. The children collect their trash for a week and are often angry about how much waste—particularly plastic packaging—accumulates by the end of the experiment.
Clean tech investor Kevin G. Davis is working with a business that converts food waste into building materials: drywall replacement, furniture, ceiling tiles, and much more.
"Waste is an important resource,
but we haven't done a good job of attaching value to it."
— Sarah Boltwala-Mesina, Inika Small Earth
Health coach Heather Dane and personal chef Maria Hesse provided their tips for reducing food waste on a handout at the event: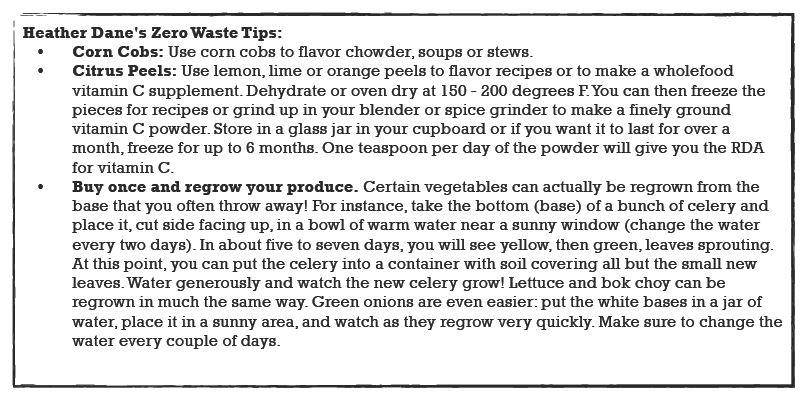 How You Can Help With Food Waste:
REDUCE the volume of food disposed. Track where and how food is wasted, reduce the number of menu items and portion sizes, provide self-serve options, discount products close to their expiration dates and use proper food storage techniques.
Top Tips for Reducing Food Waste
ThinkEatSave.org
Ten Tips for Preventing Wasted Food
A to Z Food Storage Tips
Eureka Recycling
Planning, Storage, Prep, and Thriftiness Tips
Environmental Protection Agency
DONATE good quality food to keep it out of the landfill and put it on the plates of those who need it.

Feeding America Food Donations
San Diego Food Bank – Donate Food 
COMPOST spoiled and leftover food.
County of San Diego Composting Information
Free Composting Workshops and Information
Watch video of the "Reimagining Food Waste" panel discussion on the BGFF YouTube channel.
Catch up on all of our Future Thought Leaders panel discussions here.
"Reimagining Food Waste" panelists:
Michelle Ciccarelli Lerach: moderator and founder of the Berry Good Food Foundation
Sarah Boltwala-Mesina: Founder & Director of Inika Small Earth, whose latest project includes Food2Soil, a co-operative effort between local restaurants and community gardens to manage food waste responsibly and resourcefully
Heather Dane: Health coach, co-author with Louise Hay of The Bone Broth Secret and Radio Show Host on Hay House Radio
Kevin G. Davis: Clean tech investor and pioneer; principal in San Diego-based GreenCore Capital and Advisor to ECORGlobal.com
Jennifer Gilmore: Executive Director at KitchensforGood.org, former Executive Director of FeedingAmerica.org and 2013 recipient of the Tribute to Women in Industry (TWIN) Visionary Award for her contribution to hunger relief in San Diego
Maria Hesse: Personal chef, food waste educator, freelance writer, and author of The Intentionalist Cooks!
Ylfa Muindi: Educational Program Manager at 1to1 Movement, whose programming includes Achieving Waste Awareness with Youth (AWAY) and the Stacked mobile classroom
Anita Raj, PhD: Professor of Medicine & Global Health and Founding Director of the Center on Gender Equity and Health at UC San Diego
Noel Stehly: Organic Farmer, rancher and co-owner of Stehly Farms Organics, Stehly Ranch and Stehly Farms Market
Allie Tarantino: Dispatcher at Specialty Produce; creator of Waste Not SD, a collaborative effort between Specialty Produce, its restaurant partners, and the San Diego Food Bank
Chris Young: Founder of Closing the Loop, which recently acquired Recon Recycling, a zero-waste recycling solution for homes and businesses from which animal feed, energy and raw materials for business manufacturing is produced