Give a heart healthy gift to the one you love this Valentine's Day, and throughout the month of February! Enjoy these locally made treats from our community, including the option to add on a bottle of organic red wine from Vena Cava winery in the Valle de Guadalupe, or a high-quality BGF signature "Growing a Food Movement" apron. All proceeds go toward the programs of Berry Good Food. Thank you for your support and cheers to a delicious holiday!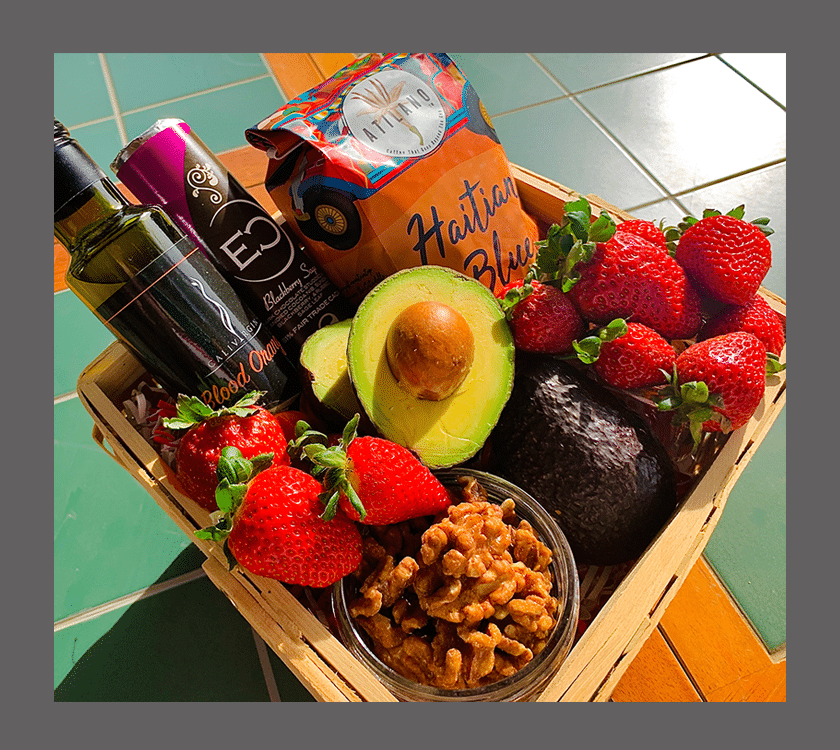 Included in the Berry Good Food Heart Healthy Valentine's Day Gift Basket:
1 8-oz bottle CaliVirgin Blood Orange extra virgin olive oil (certified by the California Olive Oil Council; made with estate-grown olives from a family owned farm in Lodi, California)
1 Eclipse Blackberry Sage chocolate bar (handmade by San Diego chocolatier; fair trade certified)
1 12-oz bag of whole bean Atilano "Haitian Blue" coffee (single origin, the only certified organic coffee beans from Haiti, small batch roasted in California, almond and walnut notes, supports 2,000 farmers at 3x wages required by fair trade)
1 pint organic strawberries from Be Wise Ranch in San Pasqual Valley
5 oz glazed California-grown walnuts
3 Fuerte avocados from Schaner Family Farms in Valley Center
Nutritional impact information card endorsed by Dr. Sabrina Falquier Montgrain
**THIS PROMOTION HAS ENDED**
Please note:
For guaranteed delivery on Valentine's Day, purchase must be received by 11:59pm PST on February 12, 2020
Qualifying Valentine's Day deliveries will be made on February 14, 2020, between 8am and 12pm in San Diego County only
Berry Good Food will email you after purchase to determine delivery location
All other orders throughout the month of February require a 48-hour window between purchase and delivery
Heart Healthy Gift Basket availability expires at 11:59pm PST on February 29, 2020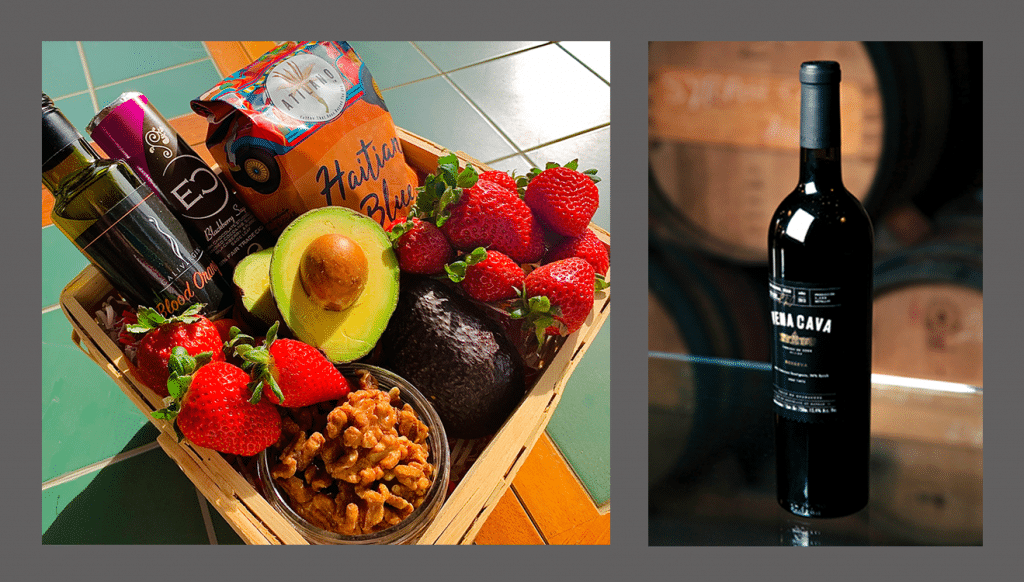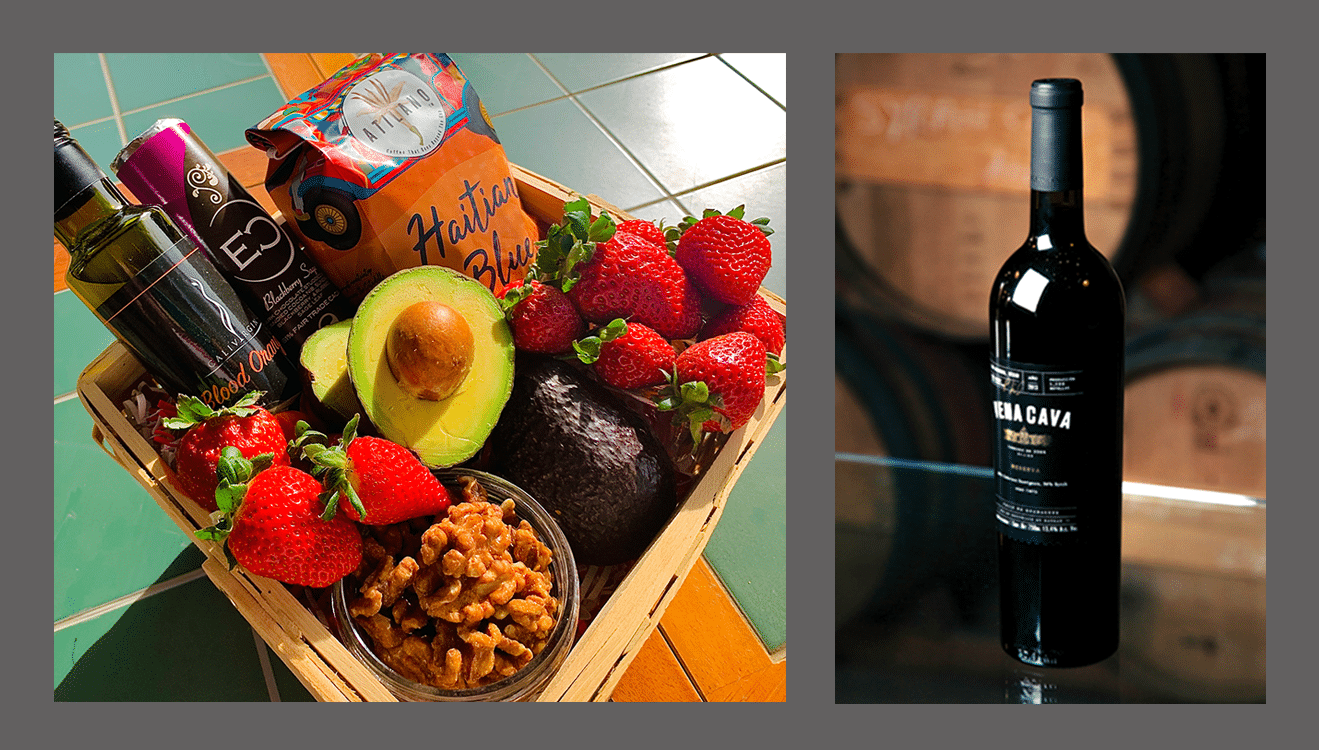 Add a bottle of Vena Cava red wine for $25!
Vena Cava is a boutique organic winery located in the heart of Baja's wine country, Valle de Guadalupe. (Do not miss staying at La Villa del Valle, their beautifully serene 8-room inn on the property.)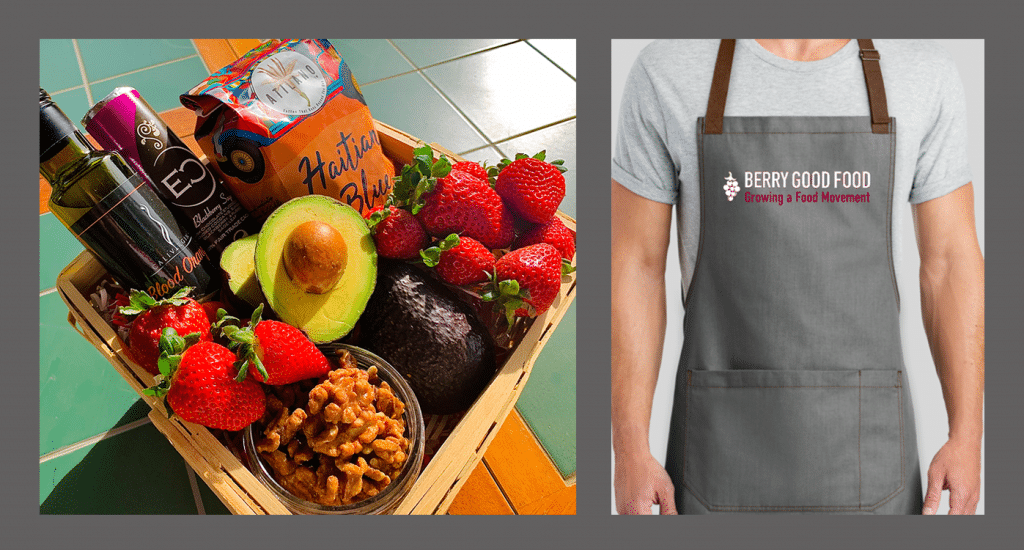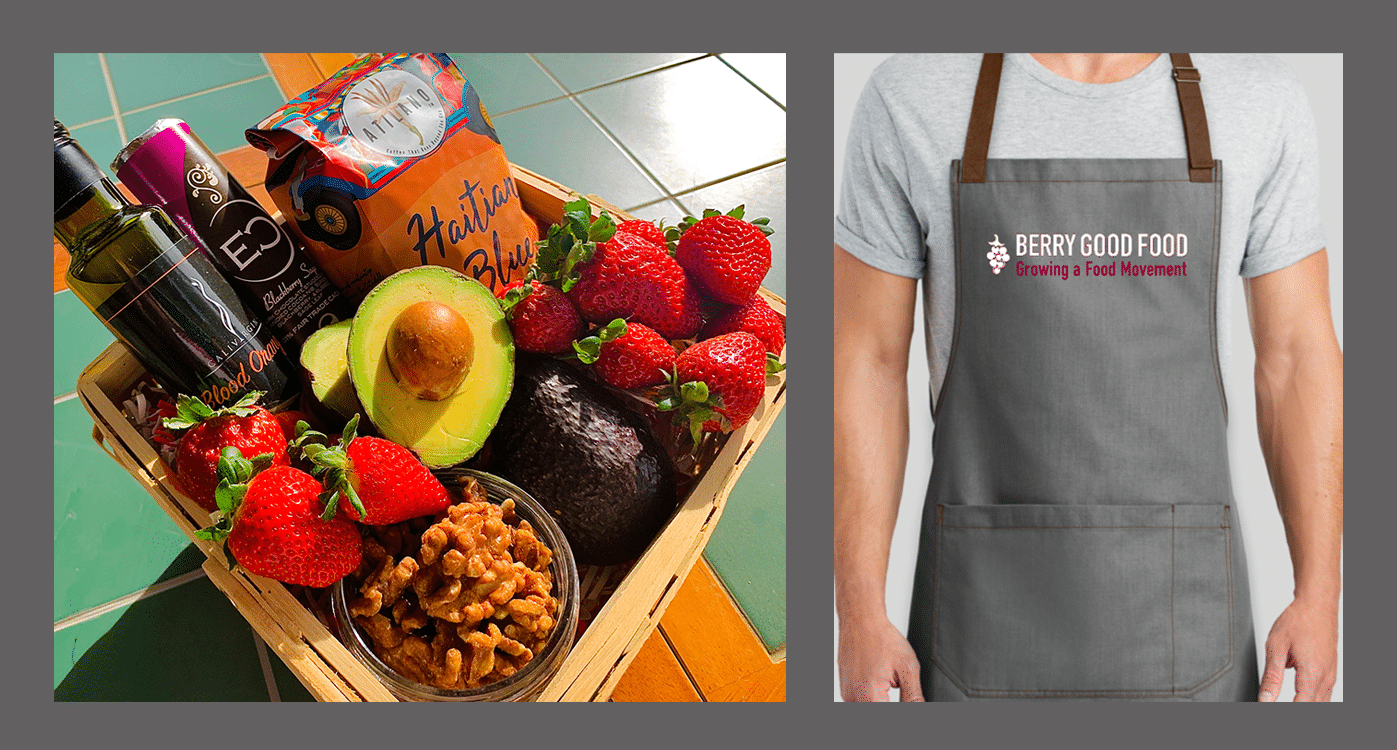 Add on a high-quality "Growing a Food Movement" apron for $45!
Your purchase of this signature Berry Good Food apron will help strengthen our mission to support a local and regenerative food system in San Diego and northern Baja. We empower our community by building bridges between farmers, chefs, scientists, and citizens to challenge the industrial food system while advocating for access to healthy food for all.


Add on both the Vena Cava wine and the BGF apron for $70!