On November 14, 2018, the Berry Good Food Foundation partnered with Food Tank to bring the world-renowned summit focusing on food and agriculture to San Diego for the first time. Other partners for the sold-out conference included University of California's Division of Agriculture and Natural Resources, and the San Diego Bay Wine + Food Festival.
More than 300 attendees and 30 speakers gathered at the Illumina Theater in La Jolla, California, to address topics related to the theme, "Growing the Food Movement." Local and sustainable food was prepared throughout the day by the team at Chef Brian Malarkey's on-site restaurant Farmer & The Seahorse in collaboration with Jack Ford of Taj Farms and with the support of many San Diego farmers, ranchers, chefs, and artisans.
Michelle Ciccarelli Lerach, President of the Berry Good Food Foundation, and Danielle Nierenberg, President of Food Tank, welcomed everyone—including 19,300 people who tuned into the livestream—by illustrating why California is a beacon of influence for discussing the most pressing issues in food and agriculture:
California is the largest agricultural producer and exporter in the United States.
In 2016 California produced $50 billion in fruits and vegetables and other crops, and exported more than $20 billion in agricultural products, accounting for 13% of the nation's total agricultural value.
20 percent of organic farms in the U.S. are in California.
San Diego has more farms per capita than any other county in the nation and is ranked second in the state for women as principal operators of farms.
The University of California is developing agricultural knowledge and sharing information to improve farming practices, combat the effects of climate change, and cultivate the next generation of agricultural leaders.
California State Assemblywoman Lorena Gonzalez Fletcher spoke about her father coming to San Diego as an immigrant farmworker, the importance of knowing where her food comes from as both a policymaker and a mother, and introduced Governor-Elect Gavin Newsom who appeared via video.
WATCH: Michelle Ciccarelli Lerach's opening remarks
WATCH: Danielle Nierenberg's opening remarks
WATCH: Lorenza Gonzalez Fletcher and Gavin Newsom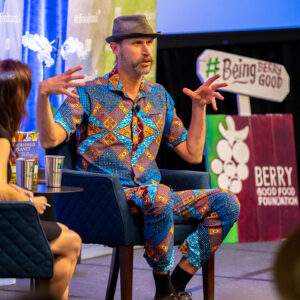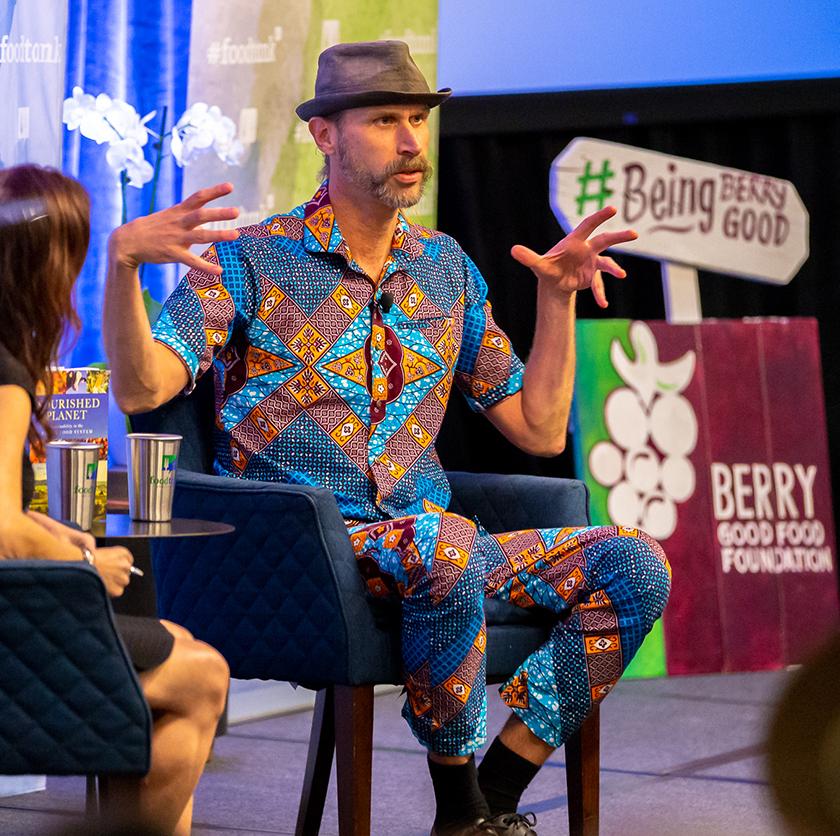 Panel discussions began with a Fireside Chat between Nierenberg and David Bronner, CEO of Dr. Bronner's, an organic bath and body product company that has led efforts on GMO labeling, fair trade, organic standards, soil health, and a fair and living wage. Bronner is currently working to establish the regenerative organic certified standard, which aims to "farm in nature's image" and better replicate a natural ecosystem.
(Photo: Colin Leibold)
WATCH: David Bronner
Mari Payton of NBC 7 moderated the panel "Accounting for the True Cost of Food: Practices and Policies to Improve Sustainability." Speakers touched upon food waste, food recovery, supplying healthy options to communities with limited resources, and providing food workers with a living wage.
On the topic of food waste, Vince Hall, CEO of Feeding San Diego, said, "We think of food as a scarce resource but in fact there's a surplus. Dysfunctional public policy seeks funding to buy more new food to put into "food banks" and withdraw a little bit at a time, which just enlarges the system that already generates 40 percent waste. Four trillion gallons of water, 800 million pounds of pesticides, two billion pounds of fertilizer, 30 million acres of farmland—all of that dedicated to just the food that we throw away into a landfill, which produces methane gas and contributes to global warming. At Feeding San Diego we're pioneering a way to decentralize food recovery and hunger relief to minimize the environmental effects. "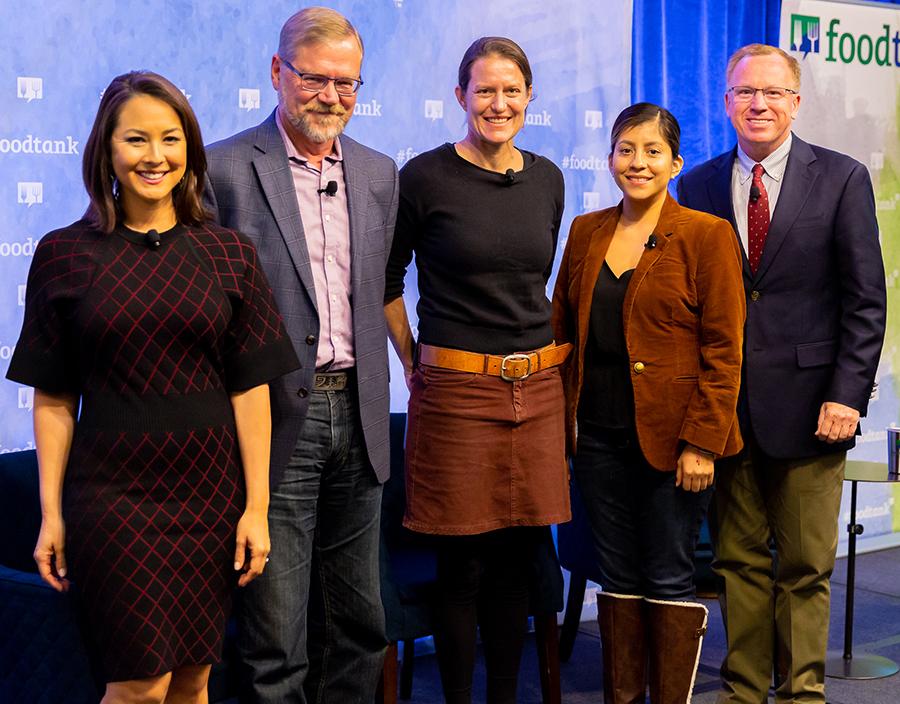 Mari Payton, Correspondent, NBC 7 (moderator)
Michael Hamm, Senior Fellow, Center for Regional Food Systems at Michigan State University
Jennifer Burney, Associate Professor, UCSD's School of Global Policy & Strategy
Evelyn Rangel-Medina, Chief of Staff, Restaurant Opportunities Centers (ROC) United
Vince Hall, CEO, Feeding San Diego
(Photo: Colin Leibold)
WATCH: "Accounting for the True Cost of Food"
"Creating Better Storytelling Around Food and Agriculture" featured local reporters, writers and editors addressing the challenge of presenting food topics in a way that can capture the reader's attention among the quick soundbites and clickbait in modern media. "A complex food article can sometimes sound like a research paper," said San Diego Union-Tribune reporter Michele Parente. "Try to break information out and speak to people in colloquial English and not technical jargon because a lot of it is policy wonk and you have to make it fun for people."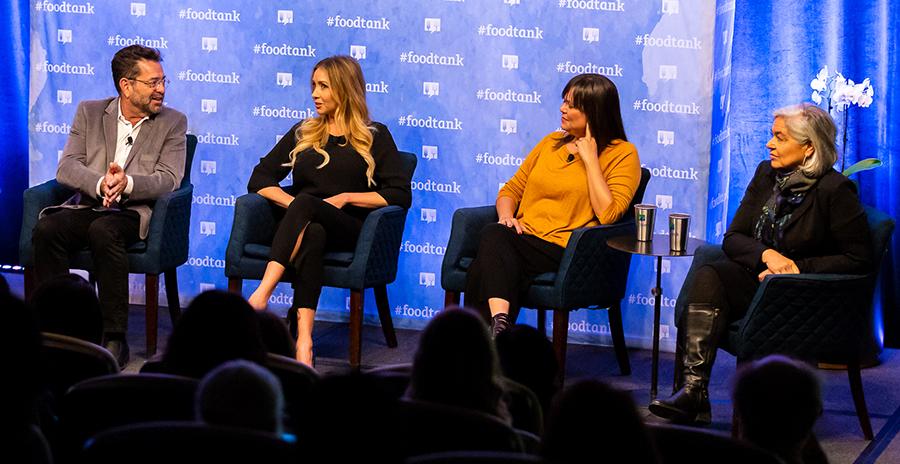 Michael Gardiner, Food Writer, San Diego CityBeat
Heather Lake, Feature Reporter, Fox 5 San Diego
Maria Hesse, Managing Editor, Edible San Diego
Michele Parente, Reporter, San Diego Union-Tribune
(Photo: Colin Leibold)
WATCH: "Creating Better Storytelling Around Food and Agriculture"
Utilizing science and technology to advance sustainable food systems was the topic of "Science–Ag–Tech Connect." Josh Henretig of Microsoft is working on tech solutions for delivering broadband connectivity to rural farms around the world, Alina Zolotareva of AeroFarms grows indoor aeroponic vertical crops in urban areas, Ryland Engelhart of Kiss the Ground has created various initiatives—including a 6th grade curriculum—designed to disseminate the use of regenerative agriculture to reverse global warming, Gabe Youtsey of the University of California bridges the gap between scientific research on campus and its applications in the real world, and Sarah Mesnick of NOAA's Southwest Fisheries Science Center helps generate scientific information used for sustainable fisheries to reduce overfishing and bycatch.
"There's a bit of human arrogance in human technology that often tries to solve one little problem but doesn't see all the others problems it causes," said Ryland Engelhart. "There's been 500 million years of research and development in nature's technology."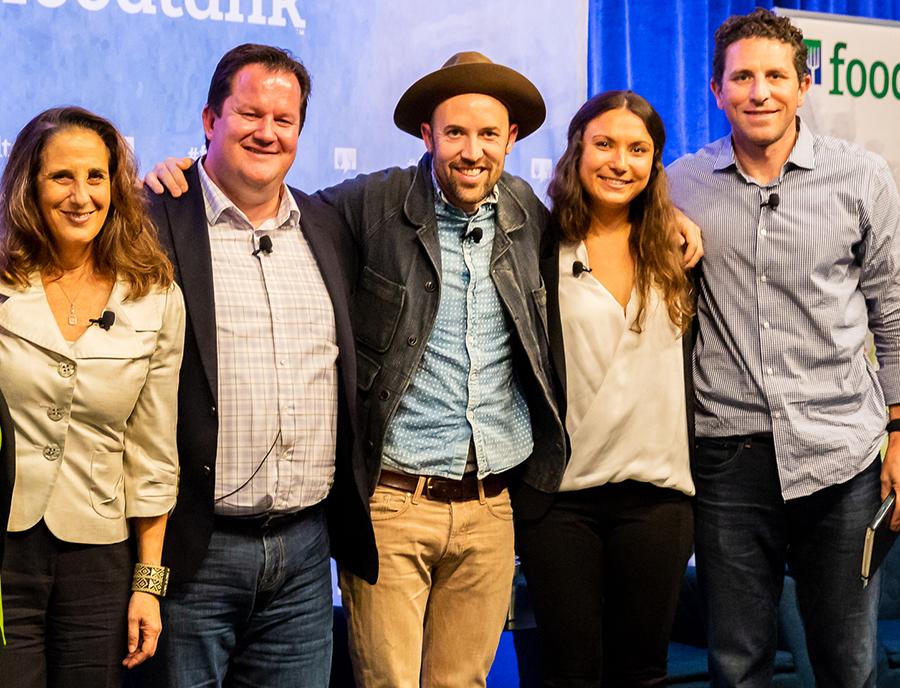 Sarah Mesnick, Ecologist, Southwest Fisheries Science Center, NOAA Fisheries, and Adjunct Professor, Scripps Institution of Oceanography, UCSD
Gabe Youtsey, Chief Innovation Officer, University of California, Agriculture and Natural Resouces
Ryland Engelhart, Co-Founder, Kiss the Ground
Alina Zolotareva, Senior Marketing Manager and Product Champion, AeroFarms
Josh Henretig, Senior Director, AI for Earth & Sustainability, Microsoft
(Photo: Colin Leibold)
WATCH: "Science–Ag–Tech Connect"
"Farming for a Better Food System" focused on the challenges that farmers and farmworkers face on a daily basis, including decreased income, land and water costs, climate change, and unfriendly policy legislation.
"Farmer income is down 54 percent since 2013," said Jeff "Trip" Tripician of Niman Ranch. "Every day we lose 52 farms in this country. It's easier to sell land to a developer or an investment firm than continue to run a family farm."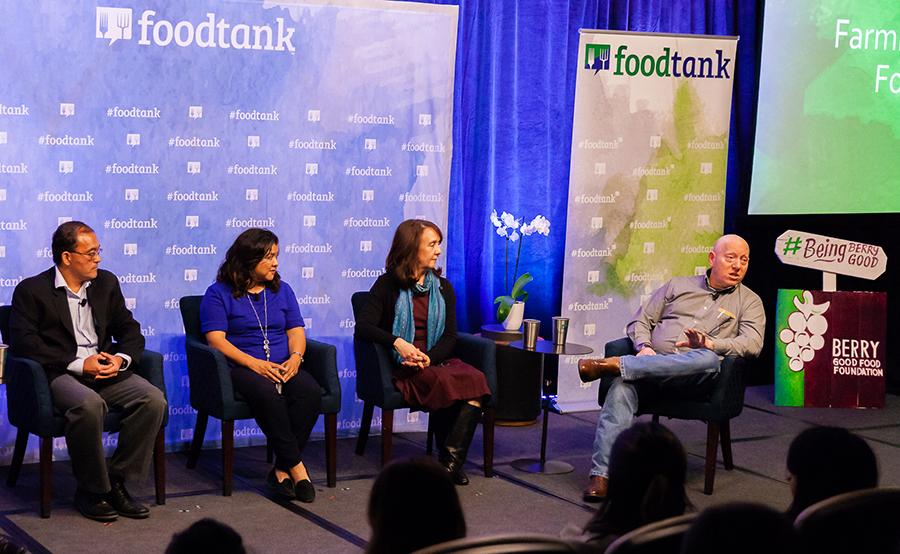 Some hope on the horizon: school gardens, Future Farmers of America, 4H, and the San Diego County Farm Bureau's "Ag in the Classroom."
Neil Nagata, President, San Diego County Farm Bureau
Jenny Ramirez, Director of Human Resources, California Harvesters Inc.
Rachel Surls, Sustainable Food Systems Advisor, University of California Cooperative Extension Los Angeles County
Jeff "Trip" Tripician, General Manager, Niman Ranch
(Photo: Colin Leibold)
WATCH: "Farming for a Better Food System"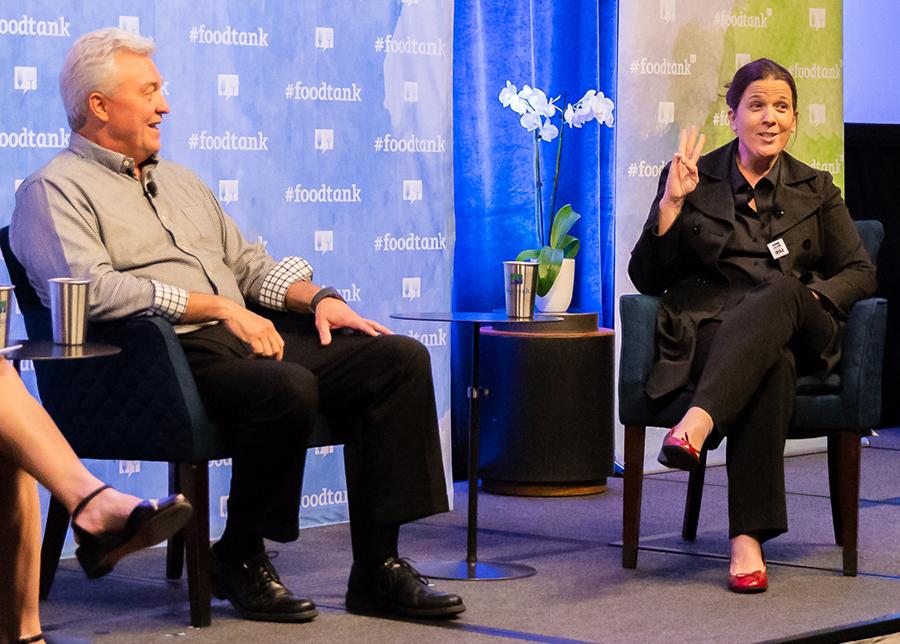 Nierenberg held another Fireside Chat with two people championing the rights of workers in various sectors around the county. Keith Maddox, the Executive Secretary-Treasurer of the San Diego & Imperial Counties Labor Council, helps oversee 120 local labor unions under one umbrella and forge partnerships for bridging the gaps between income shortages and everyday needs for workers' families. Brigette Browning, President of Unite Here, protects 5,000 workers, predominantly in the hotel industry, and recently won a negotiation for higher compensation and benefits after striking for 37 days outside the Marriott Hotel in downtown San Diego. They argue that the current corporate payout model and subsequent burden on taxpayers requires many workers, particularly immigrants, to work multiple jobs to make ends meet, and Maddox and Browning continue to fight for the ideal that "one job should be enough."
WATCH: Keith Maddox and Brigette Browning
Interspersed between the panels throughout the day were compelling, inspirational, and sometimes emotional "Farmer Spotlights." Five farmers—four U.S. veterans and one who co-owns a farm with a U.S. veteran—told their stories of challenges, hope, and perseverance.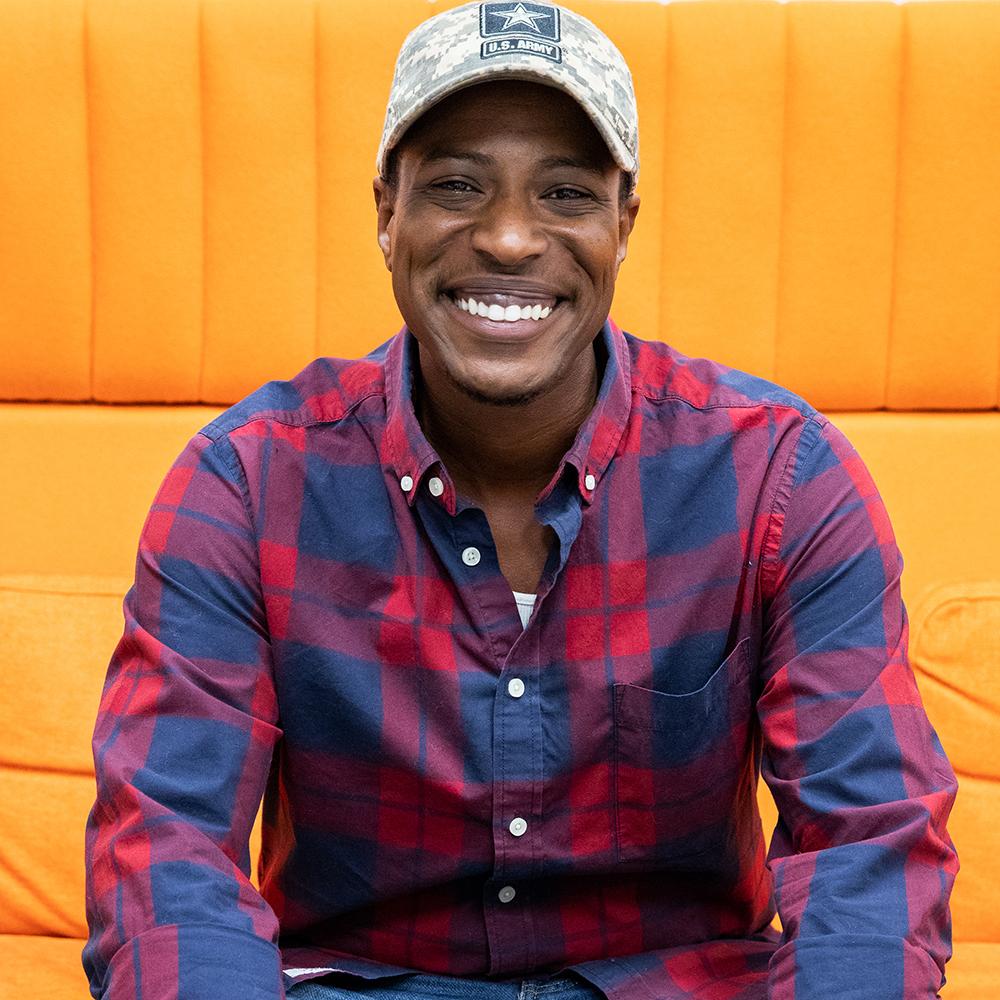 Nate Looney
Westside Urban Gardens
Los Angeles, California
"Always smile and have fun with what you do because even if it's 130 degrees in a greenhouse you can still smile and listen to Lil Wayne."
WATCH: Nate Looney (Photo: Christen Clemins)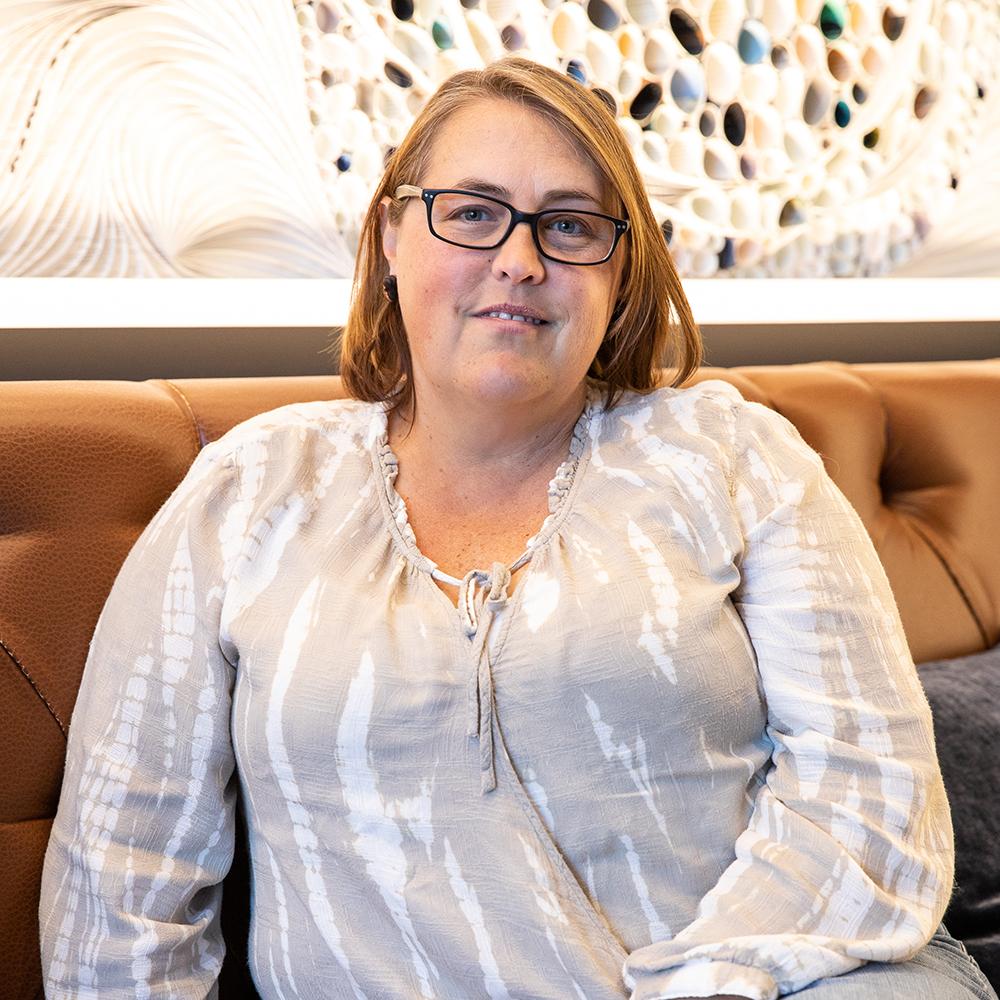 Stepheni Norton
Dickinson Farm
National City, California
"In the words of Theodore Roosevelt, I challenge you: 'Be a doer of deeds.'"
WATCH: Stepheni Norton (Photo: Christen Clemins)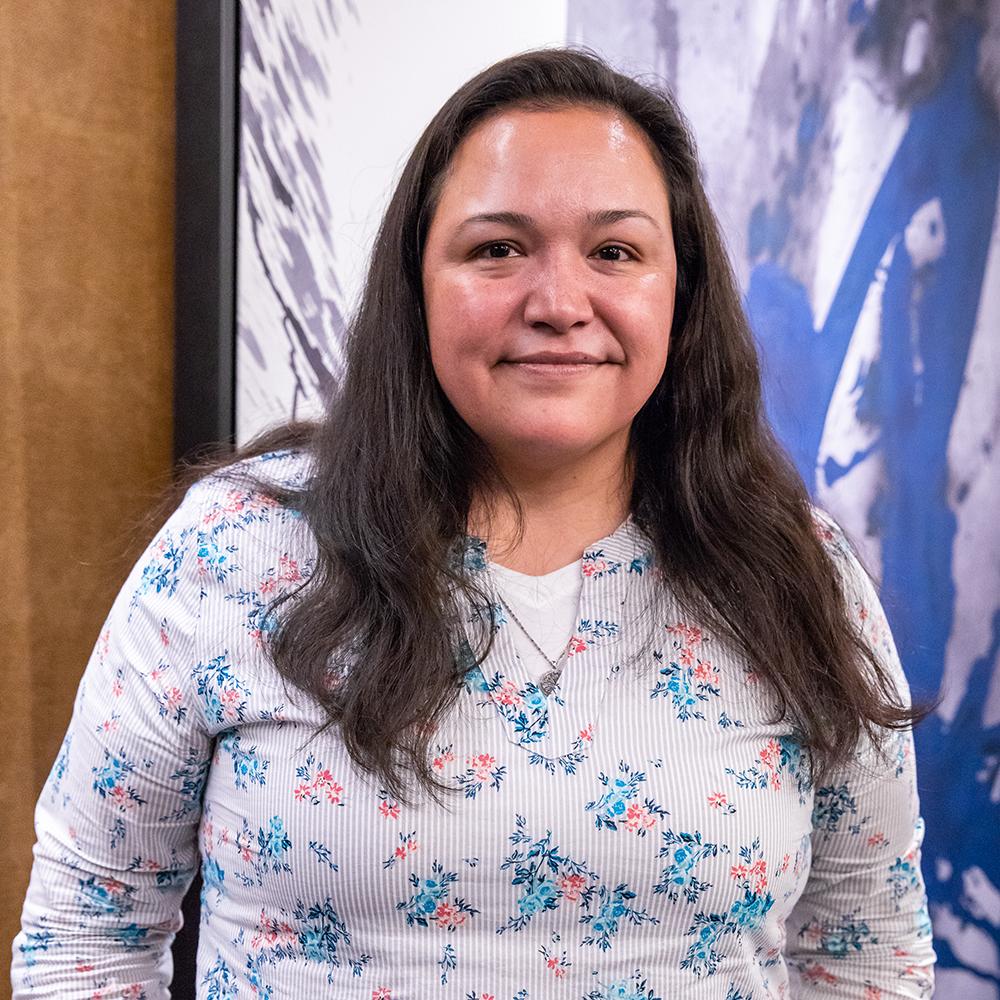 Jessika Greendeer
Waxopini Wiiwamasja (Nourishing Spirits)
Ho-Chunk Nation, Wisconsin
"Many indigenous people believe what we do today impacts seven generations. Can you imagine the world if we all practiced this?"
WATCH: Jessika Greendeer (Photo: Christen Clemins)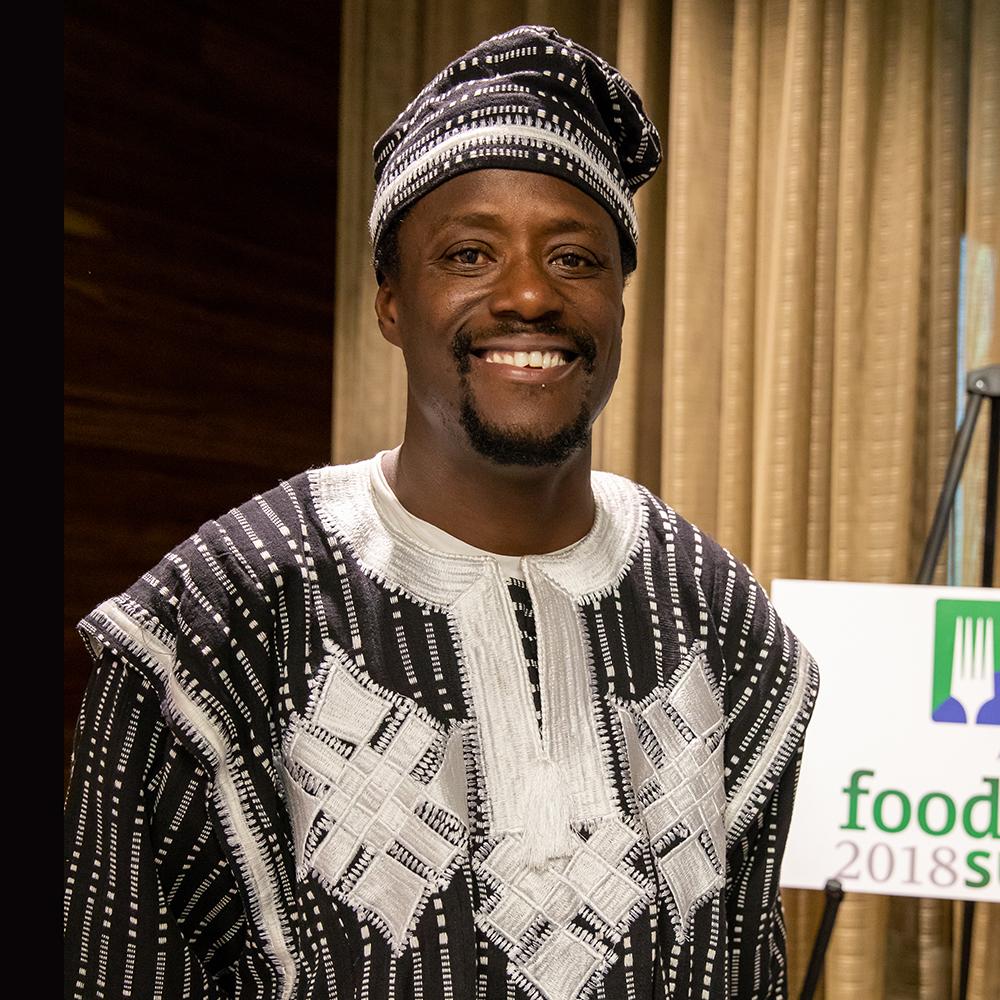 Mannah Gbeh
Bee Valley Farm
Jamul, California
Displaced from Liberia in a refugee camp with meager rations, "the elders saved seeds and grew small gardens that gave us the nutrition to survive."
WATCH: Mannah Gbeh (Photo: Christen Clemins)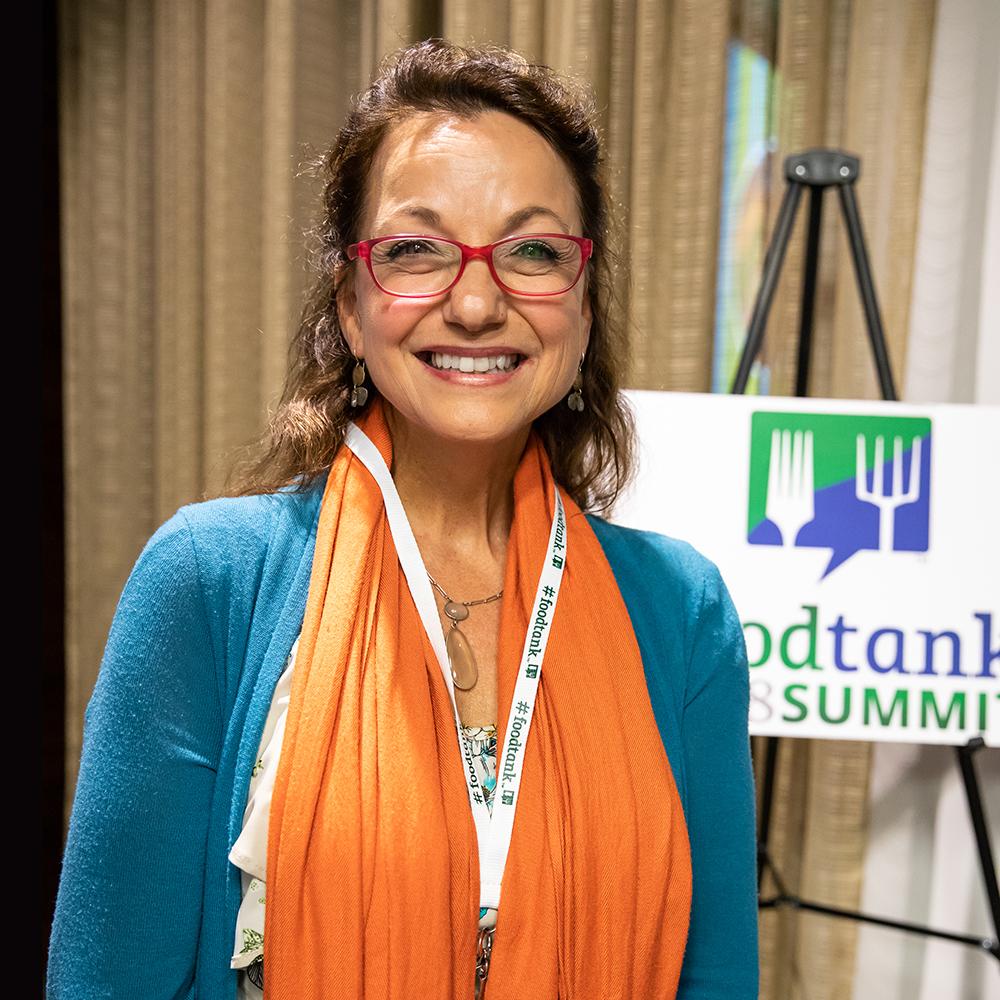 Karen Archipley
Archi's Acres
Escondido, California
"For 12 years we had success but this year our community literally stopped us from going under. How many farms did we not hear about?"
WATCH: Karen Archipley (Photo: Christen Clemins)
Finally, with closing remarks, the crowd was treated to a special video message from civil rights icon Dolores Huerta, who was a panelist on BGFF's "Food Justice" panel in April 2017.
WATCH: Dolores Huerta
At the reception under the stars at Farmer & The Seahorse, guests were treated to a variety of local and sustainable foods with our deepest thanks to many community partners, listed below.
Thank you to Be Wise Ranch, Boochcraft, California Seaweed Company, Catalina Offshore Products, Chef Jordan Davis, Chef William Eick, Chef Mike Ground, Chef Ryan Johnston, Chef Joe Magnanelli, Chef Brian Malarkey, Chef Davin Waite, Chinita's Pies, Cucina Urbana, Daron "Farmer D" Joffe, Esco Gelato, Farmer & The Seahorse, Healthy Day Partners, Galaxy Taco, Gravity Heights Brewery & Beer Garden, Olivewood Gardens & Learning Center, The Patio Group, Queso Diego, SR76 Beerworks, Sadie Rose Baking Co., Solar Rain, Specialty Produce, Stehly Farms Organics, Taj Farms, Temecula Olive Oil Co., Vesper Vineyards, The Whet Noodle, Whisknladle Hospitality, Wrench & Rodent Seabasstropub