Mindful Vine Retreat in Valle de Guadalupe: Early Bird Pricing Through Feb. 18!
May 29, 2019 @ 3:00 pm

-

June 2, 2019 @ 12:00 pm

|

$2,497
** EARLY BIRD PRICING: $2,497 if you book by February 18, 2019.
Regular pricing: $2,997 if you book February 19 – May 1, 2019.
** Mention that you saw this offer here and the Mindful Vine will donate 15% of the ticket price to support the Berry Good Food Foundation.
Location: The idyllic country inn, La Villa del Valle, adjacent to Vena Cava winery and Corazón de Tierra, on San Pellegrino's list of Latin America's 50 Best Restaurants, in the Valle de Guadalupe, Baja—just a 90-minute drive from San Diego.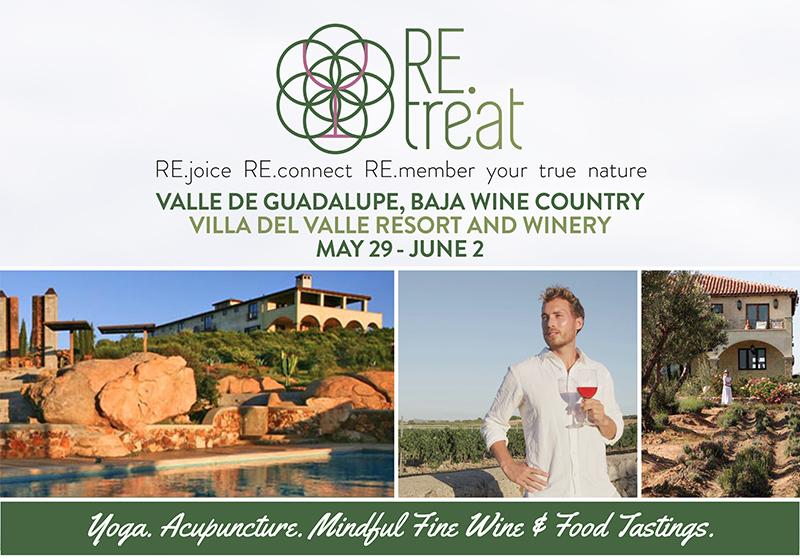 As reflected in the name, the mission of the Mindful Vine is to curate the perfect experience for their clients to RE.connect to their inspiration, RE.juvenate and RE.member their true nature. They believe in exploring the full range of the human experience and value an exceptional wine and food pairing just as much as deeply moving personal growth.
Valle de Guadalupe, Baja's incredible wine country, is the perfect place for those seeking exceptional cuisine, culture, luxury and the rawness of untouched land. It is through remembering our connection with the earth that personal and global transformation will occur.
Guests will be led through opportunities to de-stress, rejuvenate and rediscover their connection to the land through guided yoga, meditation, wellness workshops, plus unique wine and food dining experiences coined "A Journey of The Senses."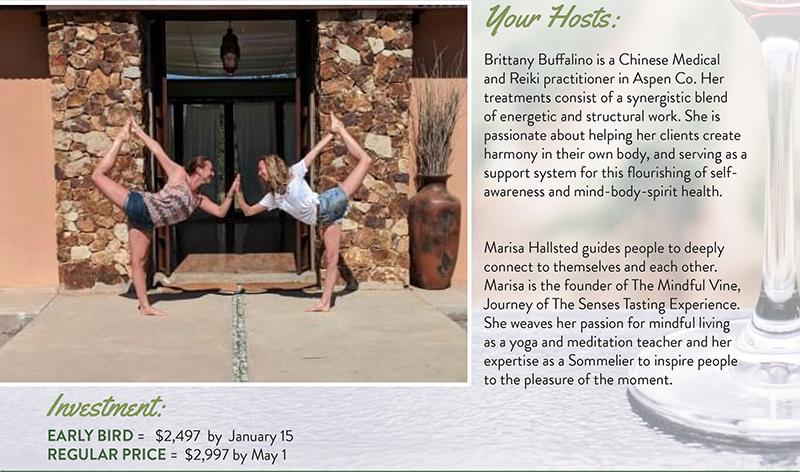 Your Mindful Vine hosts, Brittany and Marisa, are experts at creating retreats in exciting and unique destinations that attract the curious and discerning traveler. As an Acupuncturist, Chinese Medicine Specialist, Adventurer and Herbalist, Brittany is an expert at transforming her client's lives from the root of any ailment, physically, emotionally and spiritually. As a Yoga and Meditation Teacher, Marisa weaves her commitment to mindfulness with her expertise as a Wine Sommelier.
Are you ready to reconnect to your unique inspiration while exploring the next world wine and food destination? Schedule a discovery call with Marisa or Brittany www.themindfulvine.com or www.apenelevatedhealth.com
Don't forget to mention the Berry Good Food Foundation—whose mission is to advance a healthy, integrated food system by educating, connecting and supporting food producers and consumers in San Diego and Baja—so that 15% of your ticket price will go toward supporting our programs. Many thanks to the Mindful Vine!